Extensive Range of Building Materials

We stock everything from Rebar, Tie Wire, Bundle Wire, and Mesh to LVL Form Boards, Plywood, Rebar Supports, and a whole lot more – focused and specifically tailored for the concrete and masonry industry.

Owned and Operated Fleet

With our own fleet of 18-wheelers, we deliver prompt and efficient service across California, Arizona, and Nevada. Plus, we offer our services as a "for hire" carrier.

Top-tier Vendors and Manufacturers

Our close relationships with leading vendors like Cascade Steel, CMC, and Deacero, along with offshore manufacturing partners in four countries, ensure high-quality products for our customers.

Committed to Our Team and Customers

Our taglines, "Victory Loves Preparation" and "Rigid Flexibility," embody our commitment to adding value to our customers and vendors every day, underlining the importance we place on our team and our company culture.
Skilled Team

At BuildersMax Inc., our strength lies in our experienced and dedicated team, bringing together decades of industry knowledge and expertise. From CEO Guy Selleck's 30 years of leadership experience to Martin Usquiano's customer-centric approach, we drive our business forward through collective effort.

Rapid Growth

Our company's remarkable growth can be credited to the vision of our leaders and the hard work of our team members. As noted by Stephen Gonzales and others, our shared drive, energy, and commitment to exceptional customer service have fueled our swift expansion.

Personal Development

Our employees are not just staff members - they're integral parts of the BuildersMax family. We encourage personal growth and work-life balance, creating a nurturing environment where our team members can thrive professionally and personally, like Noemie Dayrit with her love for home organizing or Martin Usquiano's passion for gym and baseball.

Unrivaled Customer Service

Our commitment to outstanding customer service sets us apart in our field. As exemplified by Martin Usquiano's hands-on approach to building customer relationships and Ron MacAskill's focus on understanding the market and customer needs, we make our customers' satisfaction our top priority.
A Company That Cares
BuildersMax is a leading supplier of building materials to the construction industry. We offer a wide range of products, including lumber, concrete, and steel. We are committed to providing our customers with the best possible products and services.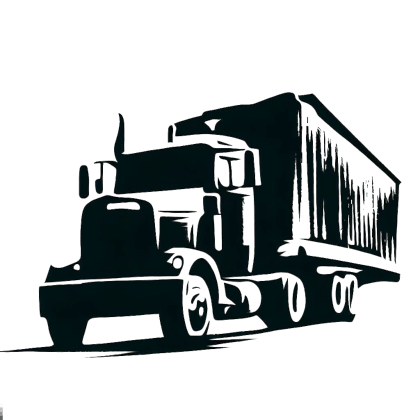 The BuildersMax Company as a whole is 2nd to none. From our sales person to our delivery driver, every transaction has been seem less and completed with care.
"BuildersMax attention to detail is unwavering. From the consistency of communication to the value of the wire and concrete product's being sold, you know it is done with care. No company in this industry has this total package that BuildersMax delivers."
"The product development side of BuildersMax is what a company like mine dreams of. If you have a need BuildersMax has an answer. If they don't have it, they will source it. If it can't be sourced, they will manufacture it. No one else can do that.
"I got to meet Martin a few years back, and he's become more than just my sales rep. He's become a great friend that I appreciate very much. He has provided us with excellent service. A guy that's always smiling and always helping us out."
Buildersmax has been a valuable partner with Reno Hardware. The team from sales down to the delivery drivers strive for excellence and succeed. The drivers are courtesy and professional and the trucks don't look bad either! Customer service is top-notch. It is a pleasure doing business with them. Ron has been a valuable asset to our business. His insight on products and market information is crucial in an ever changing market. He is a tool in our arsenal that we can count on every time we need him. He has gone above and beyond for us and it is greatly appreciated. We look forward to growing our relationship with him Thank you
Discover BuildersMax's wide range: rebar, lumber, concrete accessories, wire mesh, and more for your construction needs.